Alright, here's where I'm at. I think I need a few more smaller patches to finish it off.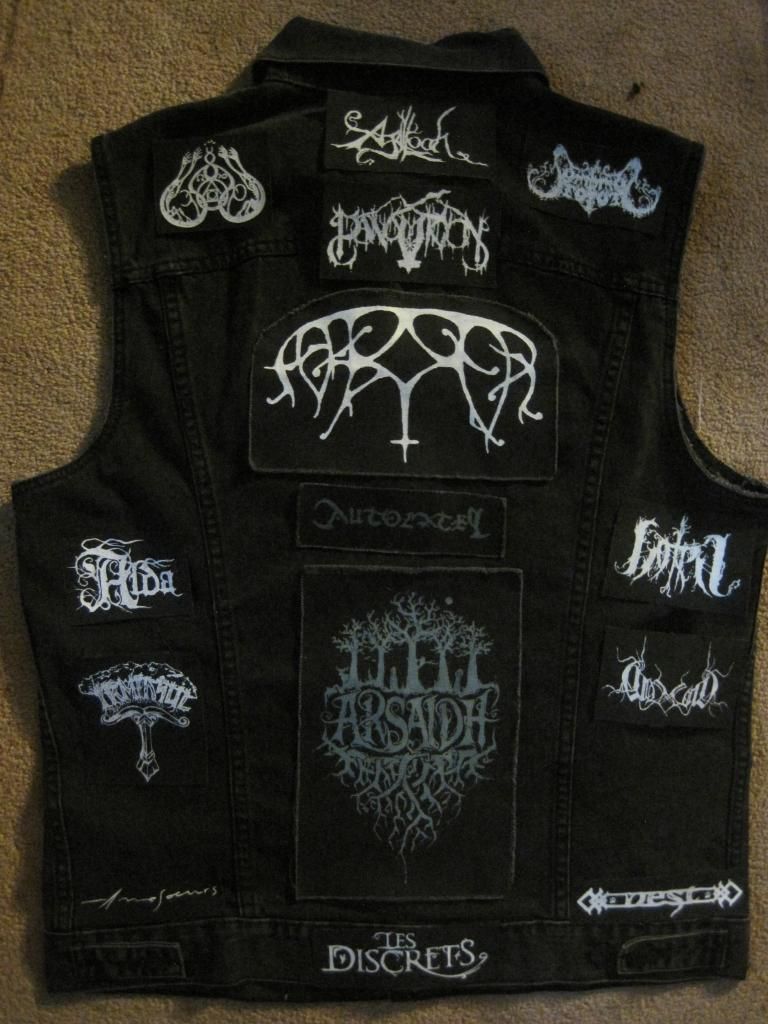 front: Obsidian Tongue, Cormorant, Dordeduh, Woods of Desolation, Winterfylleth, Fen, Alcest, Austere, Cnoc An Tursa, A Forest of Stars, Altar of Plagues, Lantlos, Negura Bunget, Askival, Drudkh and Wodensthrone.
back: Gris, Agalloch, Sombres Forets, Panopticon, Ash Borer, Alda, Autolatry, Horn, Irminsul, Arsaidh, ColdWorld, Amesoeurs, Nest and Les Discrets.
I tried to arrange them (very very very generally) by scene, but If anyone has any other suggestions for arrangements I'm all ears.