Grave_Wyrm wrote:
For the xenophobes in the room, tablas are not "tribal drums."
Thanks for starting off by saying I'm a racist, great way to really get that point across that you need to be a true appreciator of high art to listen to Tool. Sorry I didn't know that drum, interesting wiki on its origin though:
https://en.wikipedia.org/wiki/Tabla
Though, since Tool is using it like they have for years, does that make them cultural appropriators? Do they lose social justice points along with me, or should I just cancel myself now? I know I'm evil because I'm a:
but I need guidance on just what massive swath of humanity I absolutely abhor because I mentioned a drum that I'm not intimately familiar with.
Grave_Wyrm wrote:
Responding to the sentiment, not the poster.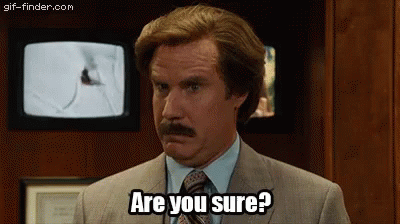 Grave_Wyrm wrote:
It bears mentioning that it's different to listen to bands retroactively than contemporarily. I've been listening to Tool right along. No one reflects the spirit of the Rennaisance like they do. Youtube is laughably poor at communicating the strength and immersion of their live shows. In those spaces, it's easy to see that there's something large at work. They're very much an exemplar of the power of the idea.

Attention to detail is craft. And central of the development of craft is change. Undermining your art to suit other people is the true failure, not change. It sucks for purists, but bands will change. Their perspectives change, they'll look at their past work under a different light and revisit or revise it or abandon it. I've always admired the band's devotion to refinement and development of themselves as people. The band itself is a tool they use to accomplish work, and it's not the only thing they do with their time. They've been making music for 30-odd years. They're all in their 50s. It isn't surprising that people making art that long will change the mode of expression, and that people living that long will have mellowed. In fact, it's unrealistic and short-sighted to think or wish that they wouldn't.

Personally, I find the new music beautiful. It reminds me of The Incubus of Karma in that the approach is signature, but they've obviously grown. It's clear they've walked away from the "obligation" to be dark, morose, and intense in favor of exploring more romantic, epic, and gentle facets of themselves. Expression evolves.

It's my age speaking: I understand that change. How do you make dark, angry, intense art when you're comfortable, centered, indulging in sensitive tenderness and simplicity, with no significant internal conflicts anymore -- being thankful that those tumultuous times are over, that you have a different set of goals, gratified that you've put in the personal effort over a long period of time to make that so?

Beef has had its day. There are plenty of other things to eat. Obsession with grit, darkness, and intensity is by definition a narrow-minded view of life.
Thanks for also letting me know I'm narrow-minded because I liked "Parabola", "The Patient", and "Right in Two" over this album. Clearly Tool wasn't out to compromise their own vision since they didn't work for much a timetable anyway. I'd say central to Tool's change over that period was a growing disinterest as Maynard went off to two totally divergent groups and got his prima donna fix. The rest of the band, I don't know but they probably weren't rotting in front of a mixing board that entire time. This album has been "thirteen years in the making" and though it's cohesive I wouldn't say that it was worth that kind of wait and I'm glad I wasn't bating my breath for it.
Did anyone pre-order Duke Nukem Forever back in the day? That's about how I feel about this album. As a friend said, "it feels like it was stuck in development hell" but at least I wasn't duped into shelling out any cash.
Since it was my sentiment you're replying to, you're clearly talking about how I'm intellectually beset by xenophobia and bad taste for not getting in line with the Tool fanbase for this one. It couldn't be because it was a bare bones rehash of the most general aspects of Tool's sound. . . but with some more subtlety and nary a crescendo. It couldn't be that 'Fear Inoculum' is like watching something as polished and brimming with CGI as Avatar while its underlying reality is that it's Dances With Wolves in space and no pair of 3D glasses will make it any less inane. It couldn't also be that I've also grown in the thirteen years since I first heard 'Lateralus' and '10,000 Days' and the lack of THC in my system has made Tool lose its luster.
No, it's because I don't know how to appreciate Tool that I'm bored after listening to five ten minute long songs that are exactly the same thing.
Sometimes I like edging to endless build-ups. With this album I just wanted to cum and get to work. It'll probably grow on me a bit more but, like that latest A Perfect Circle album, there isn't much of a honeymoon phase with it. It's more a mitigating the disappointment sort of thing. I'm just glad a band like Isis isn't pulling something like this but at least Tool made some good elevator music.
So sayonara to you from the dumb xenophobe incapable of appreciating such a pinnacle of rock music as "Chocolate Chip Trip".