One half of the metal room of my store, Screams From The Gutter Records, when it was alive, circa 2002-2005.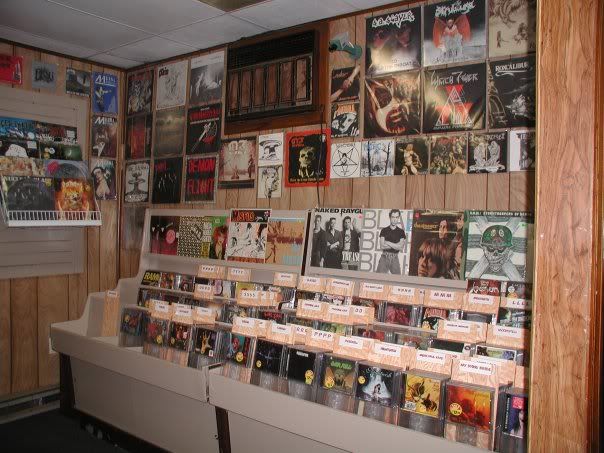 And the other half (yeah, yeah, what's with the Kiss solo albums crawling up the wall? Hey, that's where they fit best cosmetically). Can't seem to find a straight away shot at the moment.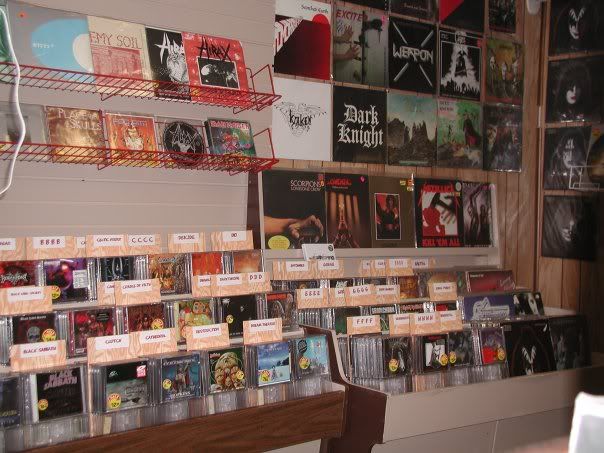 Me in '86 at 16 years old with my silk-screened Slayer shirt a friend at school made a year before, back when Slayer shirts were still kinda scarce. Also my good 'ol grandfather with the watermelon balancing act, my younger brother hittin' up the napkin, and my 'ol man apparently during a serious conversation, probably about fertilizer or how to get patio furniture rust off your concrete deck.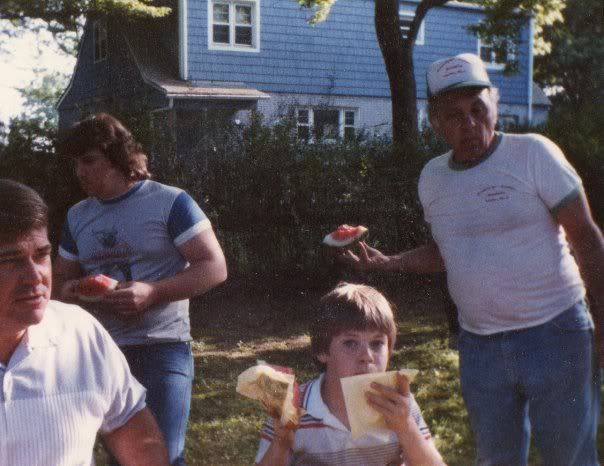 And the one to tie it all together, my first day of 1st grade, 1976, with my Inspector Gadget get-up, gawd awful pink lunchbox, and the billboard on my chest with 'Davey' scratched across it.