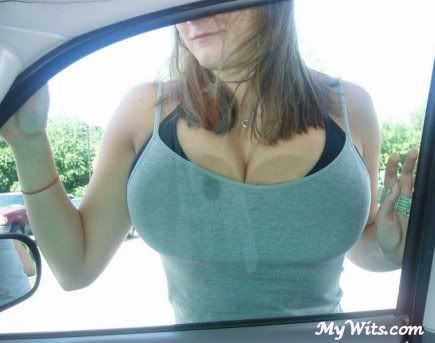 Trade/Sell
If you're interested in buying something, please make an offer of which you self think about that it is fair !!! If you wanna trade, please send your list via private massagel !!! Reserved = ***, List will be updated as soon as something has gone!!!
My location is GERMANY
I'm more into sale than trade for the moment, trade partners from (south-east) asia, eastern europe should send first, cause of the huge number of rip-offs, don't be angry about that...
If you want to buy something from me, I accept paypal and bank transfer, cash in letters on your own risk.
Patch:
Archgoat 10*10 cm
ARCHGOAT LEATHER BIGPATCH SHAPED approx. 16*20 cm - OFFER -
Infernal Goat10,5*13,5 cm
CDr:
Barastir - The Hate Legion devoured by Chaos in eternal Torment
Helritt – Wälder
Salvation 666 – In dies major Demo #2
Wintertod – Sehnsuchtsfrage
CD:
Absurd – Raubritter MCD
Armaggedon – Imperium wird durch das Blut wieder aufleben
Arghoslent - Arsenal of Glory DIGI
Arghoslent - Galloping Through the Battle Ruins
Artum Toringi SAMPLER
Aschefall - Fäden gen Unendlichkeit
Askuror/Todeseune - Battle Hymns /Hass und Krieg Split DVD-Case
Askuror/Vargshelske - Kirchenbrand Split
Atopie - Origin of the unruly horde lim. 50
Bahimiron - Pure Negativism: In Allegiance With Self Wreckage
Bann - Antiochia
Barbatos - Fury and Fear, Flesh and Bone
Barbatos – War! Speed and Power
Barbatos/Drünken Bastards - Barbatos Hungarian Legions Split
Beastcraft - Into the Burning Pit of Hell
Branstock – Branstock
Craft – Fuck the Universe
Creature – Kreuzlaub Digi
Crux Dissimulata - Bleichmond MCD
Dark Endless – Verlierer
Dark Legions - Satänic Deströyer
Defuntos - Sangue Morto
Devastator – The End
Devastator - Conjuring Evil
Devil Lee Rot – At Hell's Deep
Decayed - Nockthurnaal
Drünken Bastards - Posercrusher
Dyskinesia - Live in Prypiat (no case)
Egzekuthor - Badz Jak Metal
Eisregen – Leichenlager
Erhabenheit – Vom Tempel zum Thron
Enthroning Silence - Unnamed Quintessence of Grimness
Eternity - …and the gruesome returns with every night
Fäulnis - Cholerik: Eine Aufarbeitung²
Fäulnis – Letharg mit Pappbox
Forgotten Woods - Race of Cain
Furze - Trident autocrat
Goatlord - The Last Sodomy of Mary
Grimfaug - Defloration of Life's Essence
Grimnir – Kreuzzug in den Tod
Halgadom - Sturmwoge DIGI
Hati - Trauer, Krieg, Verzweiflung & Hass
Havohej - Dethrone the Son of God
Hayras - Sombre Destin - Rost - All instruments & vocals (Seigneur Voland, Blessed in Sin, Finis Gloria Dei, Kristallnacht)
Heiden – Tinne
Helritt - Trotzend dem Niedergang
Iconoclasm - Iconoclastic Warfare
Iuvenes - Blood, Steel, and Temper of Spirit
KAT - Tribute
Lik - Må Ljuset Aldrig Nå Oss Mer
Menneskerhat/Totenburg – Waffenbrüder
Necroplasma - Gospels Of Antichristian Terror
Nervengas - Alpha Germania
Niflheim - Neurasthénie
Nitberg – Nitsanger MCD
Nordisk Velde - In manch dunkler Nacht
Nordreich – Heil´ger Brand
Odroerir – Götterlieder
Ondskapt – Dödens Evangelium
Opfer Rassenhass - Fierté ancestrale - done by HK-Productions 2006
Opprobrium - Discerning Forces
Pagan Altar - Mythical & Magical
Pagan Altar - The Lords of Hypocrisy
Pagan Altar - Volume 1
Peste Noire - Folkfuck Folie (1.St Pres)
Peste Noire - La Sanie des siècles - Panégyrique de la dégénérescence (1.St Press, only trade)
Rabid - Annihilation
Rademassaker - Satanic Zombie Hordes
Ruins – Baptized in Hell
Ruins - Satanic Bitchpenetration
Rodovest - Here is the Russian Land... Digi
Sarcophagus - For We... Who Are Consumed By The Darkness
Schattendasein - Zorngebor'n
Severe Storm - Severe Storm
Shackles - Coupe de Grace
Shackles - Traitors Gate
Silberbach - Inferno
Slavland - Szepty Starych Dêbów
Sombre Chemin/Ornaments of Sin – Split - Durch Ruinen und düstere Kriegsfelder
Sons of North - Eagle Gaze
Svarga - Yav' Vozdimaet
Tarihan - Hohe Tannen
Temnojar - Hyperborean Dylogy
Temnozor – Folkstorm oft eh azure night
Temnozor - Horizons
Testament - Best of - "Signs of chaos"
Thunderkraft - The Banner of Victory
Trollskogen - Der Weg zu Unendlichkeit
Varghkoghargasmal – Drowned in lakes
Vike Tare - The Tide of Revelation
VA - … for all Hate in Man #7
VA - … for all Hate in Man #9
VA - Aturum Toringi
VA - Devil Metal - A Tribute to Nunslaughter
VA – Der Sonne Entgegen
VA - Det Germanske Folket - Ostermond Sampler 2006
VA – No Colours Compilation III
VA - Nordic Warchants DCD
VA – The morbid one
VA – Via Sanginus
Vociferian - Universal Hate Decades Ultimatum
Volkolak - Dark Shine Of Scales
Vomitchurch – Offers tot he Sado-god
Vordr - II
Wedard - Ein Leben in der Ewigkeit DVD-Case + Poster
Wewelsburg – The Antiarchitect
Wewelsburg - Vier Jahre des Kampfes
Wewelsburg/Operation Racewar – Split - No More Cold War!
Wolfsschrei - Feasting My Hatred - DVD-Case, Booklet, Foto,...
Wyrd - Wrath & Revenge
Widomar - Het Land der Katharer
Zarathustra - Contempt
Zarathustra - Heroic Zarathustrian Metal
Tape:
Animus Herilis – Mater Tenebrarum
Arkenstone - Hymns to our Fatherland
Arkha Sva - Hymne
Hell/Vorkuta – Split 65/150
Hordagaard – Ravnablod/Trollskap
Ildra - To Elreordgum Landum
Lado Obscuro - Triunfo no Inferno
Kilte/Funeral Mourning - Emission through self Infliction – Split 173/300
Nuklear Annihilation - Horns Up
Riddle of Meander - End of all Life and Creation
Skeeltron – Black Clouds 45/250
Swarost - Oblicze Kultu Cieni
Szarlem – Night of blood
Todesweihe - Finsternis und Tod
Unite the Underground – World wide Black Metal War SAMPLER
Vinterriket - Weisse Nächte des schwarzen Schnees (comes with paper case arround the tape case, which is ripped )
Vinyl:
EP:
Barbatos / Incriminated Split 5"
Bestial Holocaust/Nuclear Desecration - Marching Towards the Nuclear Holocaust (half red/black Vinyl, not splattered)
Bestial Mockery / Karnarium - Hail Occult Masters Split
Cutthroat – Thrash Metal Crazy Night (white Vinyl)
Crucified Mortals/Fastkill - Split - Ghastly Affliction
Envenom – Christfukk 447/500
Goat Messiah / Tiburon – Steel Funeral Split (red Vinyl)
Motorspandex – Torment Star
Motörpenis/Black Torment – United Forces of Blasphemy Split
Nunslaughter/Sloth - Split
Rademassaker - Reanimation of the ancient demons 250/300
Rademassaker/Exorcism - Tormented In Gore / Old Grave
Rammer / Maniak Split "Steel Funeral" red Vinyl
Rötten – Thrash n' Roll
Suicide Solution / Weltbrand Split
Szarlem – Blessed be the Arts of Evil
Typhus / Crowned in Semen Split
Warfist – Helltyrant rising 190/500
Wolves/Incriminated – Summon the Wolf/The Cult Split
LP:
Abigail – Ultimate Unholy Death - corner on the right top and the poster are bended, vinyl still top
Caïna - The Heart of the Master Pic EP 12"
Manticore - Ritual Cleansing of the Whore
Paria/Prosatanos - Split
Profanatica - Profanatitas De Domonatia
Thornium - Dominions of the Eclipse (Clear Vinyl)
Witchburner - German Thrash Attack
Wolves in the Throne Room – Live at Roadburn 2008 black Vinyl and DVD
Vordr – I
Vordr – Vordr Orange Splatter Vinyl lim. 100
Shirts, Longsleeves, Hoodie: XL
Burzum - Draugen – Rarities 5€
Drünken Bastards - Drunk Metal Copse (red shirt)
Falkenbach - Skaldic Art 7€
Nokturnal Mortum - Ne Christ
Nokturnal Mortum - Weltanschauung LS
Ondskapt - Draco Sit Mihi Dux -OFFER-
Odal - Logo 5€
Odroerir - Inring 5€
ProSatanos – All Power to the Evil
Reichsadler on Pentagramm
Runenblut - No Solution...
Wigrid - old Logo
Wolves in the Throne Room -OFFER-
Xasthur - dont know it's name, purple logo and silver print beyond 10€
Prices of the shirts are without postage
WANTS:
(Cds) Vinyl and Tape prefered (Patches,Shirts, LS in XL
--->for some of my WANTS I'll give you lots of my (like 2-4 : 1)
Also offer Stoner Rock/Metal, Sludge, Psychedelic Doom and stuff like that!
also offer bestial shit from South America/Finland on tape format or japanese Metal as well as "Black Sabbath" Doom, 1.st press or rerelease doesn't matter
ACID WITCH - WITCH HOUSE!!!! only purple Vinyl 7"
Archgoat/Beherit Split und Demos von Archgoat
Arsonist Lodge
Black Witchery - Offer any item, partly at hand...
Bemdesar - Salve por Siempre Satanás!!! Demo 2006
Bemdesar - Por la Victoria de Satanás!!!
Bestial Holocaust
Bestial Mockery
BONE AWL - Offer any item, partly at hand...
Bullet - Bite the Bullet
Bullet - Heading for the Top
Conqueror - offer anything
DIOCLETIAN - DOOM CULT
Excorcism - Demonic Inheritance
EXCORIATE - ON PESTILENT WINDS... LP
Flageladör- exceptr "A Noite de Ceifador"
Goatsnake
Hellhound (Jpn) - Tokyo Flying Massacre
HERETIC - DEMOS
Ketzer - Witchhunter
KULTO MALDITO 1. Demo and 7"
Midnight - new Pic "Burning Berlin", also offer the rest
MUSTA SURMA - anything except "Riena"
Nachtmystium - Assassins: Black Meddle Part I
Nachtmystium - Doomsday Derelicts
NUNSLAUGHTER
Nocturnal - 7"er und Demos
OM - ANYTHING (Vinyl prefered)
Oranssi Pazuzu - Muukalainen Puhuu
Paria - Demos except "Blut und Knochenstaub"
Panzerfaust (Ger) - Offer any item, partly at hand
Pek - Preaching Evil
Proclamation/Teitanblood 7"
Proclamation DVD
Proclamation - Execration of Cruel Bestiality LP
Pyre (Ger) - except "Murder.Satan.Holocaust"
Revenge - Victory.Intolerance.Mastery
Revenge - Infiltration.Downfall.Death
Shackles - Orgy of Corpses
Stench of Decay - Stench of Decay
The Devils Blood Shirt done byTRIDENT ARTS
Thrash Metal Warriors Compilation
Thulcandrah (just known from the sampler:...for all hate in man #7)
Waffenweihe/Kadotus Split 7"
Whiskey Ritual - Black 'n' Roll
Wolves In The Throne Room - Black Cascade