Send me your offers via PM,if you want to trade .I'm ONLY looking for
-Internal Bleeding Merch
-Reincarnation-Void(spain) Merch
-Suffocation-Pierced from Within-SS or LS
-Mysticum-Shirt
Vinyls (all NOT Used)
-Malignancy-Inhuman Grotesqueries
-Phobia-Grind your fucking Head in
-Covenance-ravaging the pristine 7"
-Scurvy(forklift massacre)/Death Reality(Embalmed in cunt...) split 7"
-Butcher ABC(Grind workshop)/Dead(Tokyo live...) split 7"
-Blustery Caveat-Corporal Punishment 7"
Ok here we go CD'S:
Brutality-Screams of anguish(orig!!!)
Dissection-The past is alive(digi Necropolis rec!!!!)
Infernal Revulsion - Devastate Under Hallucination(New/never played)
Revenance-Omen Of Tragedy
Vomit the Soul - Portraits of Inhuman Abominations
Psycroptic-The Isle of.....(First Psycroptic CD ULTRA RAR!!!!)
Digested Flesh.The Answer to Infection.
Dissection-The Past is Alive(Digi ultra Rar!!!)
Liturgy-Dawn of Ash
Brodequin-Instruments of Torture(orig Ablated Records!!!!)
Jasad-Wittness of Perfect Torture
Jasad-Annihilate the Enemy
Incestuous-Brass Knuckle Abortion(!!!pre Cinerary)
Infected Malignity-The Malignity born....
Vitality - Voracious Malignity
Anal Bleeding-Two Cocks in the same ...!!!!
Visceral Bleeding-Remnants of Deprivation
Castigate- Bring We The Head of...(pre Suffocate Bastard)
.Deeds of Flesh-Trading Pieces(orig Repulse pressing)
.Deeds of Flesh-Inbreeding the...(orig Repulse pressing)
.Morbosidad-Cojete.....
.Reabaellium-Bringer of War(orig first press/Hammerheart)
.Nunslaughter-Fuck the God in Heaven(Shape disc!!!)
.Decrepit-Creation of Sin
.Suidakra-Auld long syne
.Forsth-Winterfrost
.Desekrator-Metal for Demons
.Fearer-Confession to Hate
.Sabbatic Feast-Scaling the Vortex(Levi/Disgorge first band)
.Aeternus- ...And So The Night Became (Hammerheart 1st Press Digipack)
.Sepultura-Bestial Devastation (1990/Cogumelo Rec Version)
.Sickness-Ornaments of Mutilation
.Siebenbürgen Loreia
.Dismal Euphony-Dismal Euphony
.Vargavinter-Frostfödd
.Scattered Remnants-Destined to fail
.Entorturement-Digging Up the Remains
.Sickness-Ornaments of Mutilation
.Archgoat-Whore of Betlehem(lim digi+dvd)
.Obscenity-the 3rd Chapter(first press/digi)
.Obscenity-Intense(first press/digi)
.Vader-the darkest age live 93
.Disharmonic Orchestra - Expositionsprophylaxe (Nuclear Blast, 1990)
.Kataklysm - The Mystical Gate of Reincarnation EP (Nuclear Blast, 1993)
.Fate -No Sense
.Vomiting Corpses.Coma(the spheres...)
.Diftery -Corrupting the...
.Unaussprechlichen Kulten-Wake up in the Night of Walpurgis(super Rar!!!)
.Broken Hope-Swamped in Gore(Grindcore rec version!!!!!!!)
.Welt-Paranoid Delusion
.Cradle of Filth-The Principle
.Blood Vengeance-Iron Warfare
.Black Witchery/Conqueror-Hellstorm of evil...Split
.Paradise Lost-Lost Paradise(first press/1990)
.Human Remains-Using Sickness as a Hero
.Divine Eve . As the Angels Weep
.Wicked Innocence-Omnipotence
.first two Malevolent C
.firts two Paradise Lost
.Burzum- Hvis lysett digi
.Helheim Jormundgad
.dismeber pieces
.Resurrected fairless to the
.resurrected Butchered in Excrement
.Rest in Gore-Demo CDR 2004
.Pus Vomit-God help me rape the dead promo 2006
.Mortician-Mortal Massacre (orig first press/ relapse,underground series)
.Phobia-Return to desolation (orig first press/ relapse,underground series)
.Obscenity-the third chapter(limited digi/first press)
.Marduk-Fuck me Jesus(orig first press)
.Mithoty-king of the Distant...(lim Digi/orig first press invasion Rec)
.VA-darkthrone holy Darkthrone (lim Digi/orig first press Moonfog Rec)
.Scheitan-Berzerk 2000 (lim leather Digi/orig first press Invasion Rec)
.Withered Beauty-st
.Vintersorg-hedniskjärtad
Benediction - The Grand Leveller
Brutality - When The Sky Turns Black
Grave - You`ll Never See...
Incantation - Diabolical Conquest
Morbid Angel - Formulas Fatal To The Flesh
Morbid Angel - Gateways To Annihilation
Napalm Death - Utopia Banished
Pungent Stench - Club Mondo Bizarre - For Members Only
Pungent Stench - Dirty Rhymes And Psychotronic Beats
Sinister - Bastard Saints
Suffocation - Breeding The Spawn
Suffocation - Effigy Of The Forgotten
Beheaded- resurgence of oblivion(first press)
Beheaded-Recounts of disembodiement (first press)
Goratory-Orgasm induced...
Goratory-Rice on suede
Cephalotripsy - Uterovaginal Insertion Of Extirpated Anomalies(New/Never played)
Ingurgitate-Bleeding his sacred Kingship(New/never played)
Human Artifacts-The principle...(New/never played)
Remnants of flesh- degenerated human cells(New/never played)
DYING FETUS - Infatuation With Malevolence(Blunt Force REC/self released by the Band)
Fleshgore- killing absorption
Guttural Engorgement - The Slow Decay Of Infested Flesh
Criminal Element - Guilty As Charged
Kalopsia-promo(feat members of Dehumanized and Malignancy)
Pyrexia-System of the Animal(orig FIRST PRESS!!!!!)
Katalepsy-musick brings injuries
Cryptopsy-Blasphemy made Flesh(orig Invasion Rec Pressing!!!)
Putrilage-Devouring the Gutted
Bowels Out – Enlightenment Through Dismemberment
Infliction - Denouncing the Flesh
Job for a Cowboy-Genesis
Pathology-Age of Onset
Pathology - Incisions of Perverse Debauchery
Lust of Decay - Purity Through Dismemberment
Sintury-Disgorging the Dead
INSIDIOUS DECREPANCY: Decadent Orgy Of Atrocious Suffering(Unmatched Brutality version!!!!)
Insidious Decrepancy - The Inerrancy of Profanation(Unmatched Brutality Version)
Viral Load- Practitioners Of The Perverse(ORIG CORPSE GRISTLE/TXDM!!!!!!!!!!!!!!)
Prophecy - Foretold...Foreseen(ORIG CORPSE GRISTLE/TXDM!!!!!!!!!!!!!!)
Abysmal Torment - Incised Wound Suicide
STABWOUND -Human Boundaries
Stabwound-Bloodsoaked Serenades !!!!!!!!!!
Mucopus-Mulch
Mucopus-Undimensional
Internal Suffering-Unmercyful Extermination
Internal Suffering-Chaotic Matrix
Dislimb-Bleeding Anxiety
Neuraxis-Truth beyond...
Hypocrisy-The fourth Dimension(lim Digipack/First Press)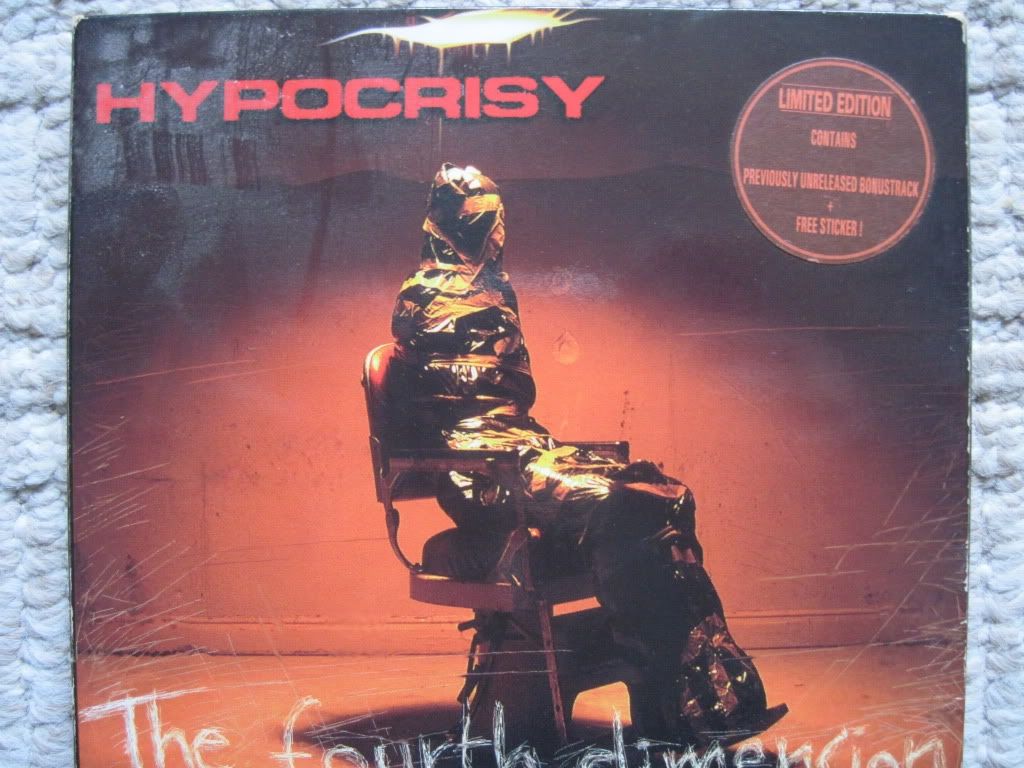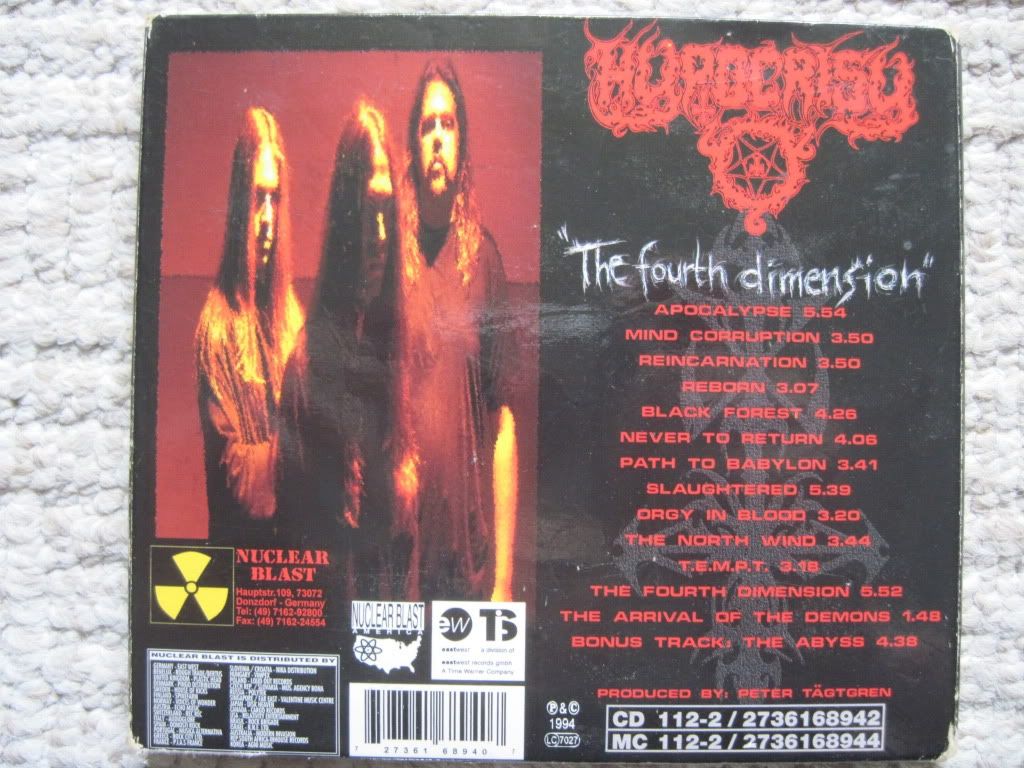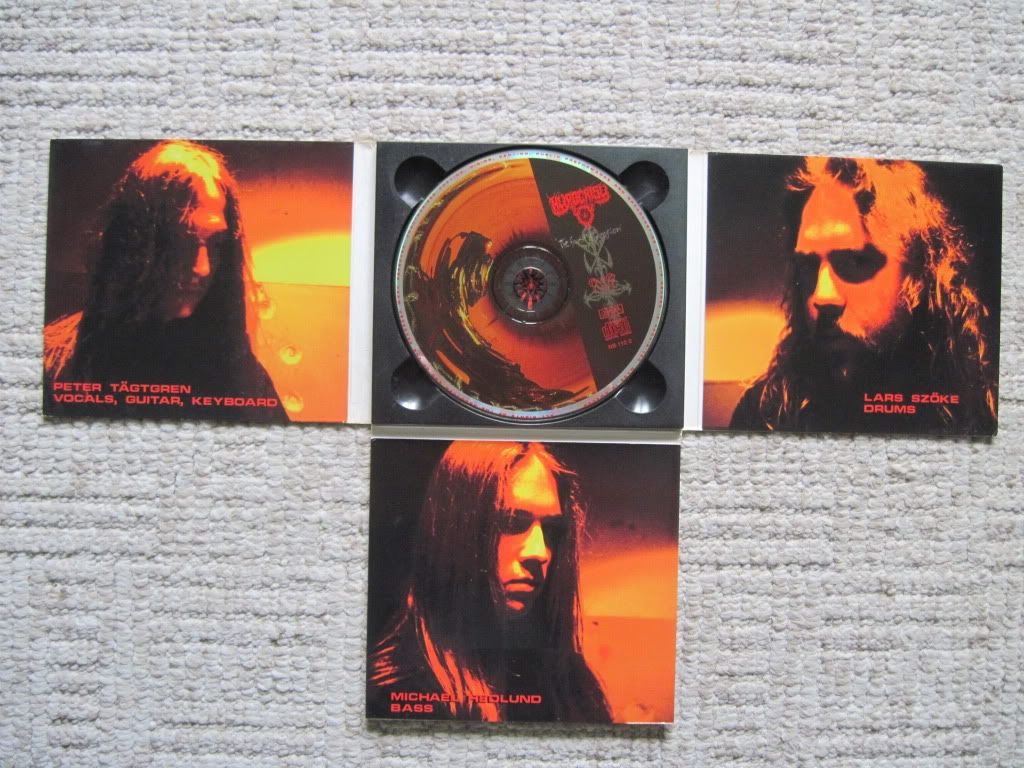 .Moonspell-Wolfheart (lim Digipack/first Press)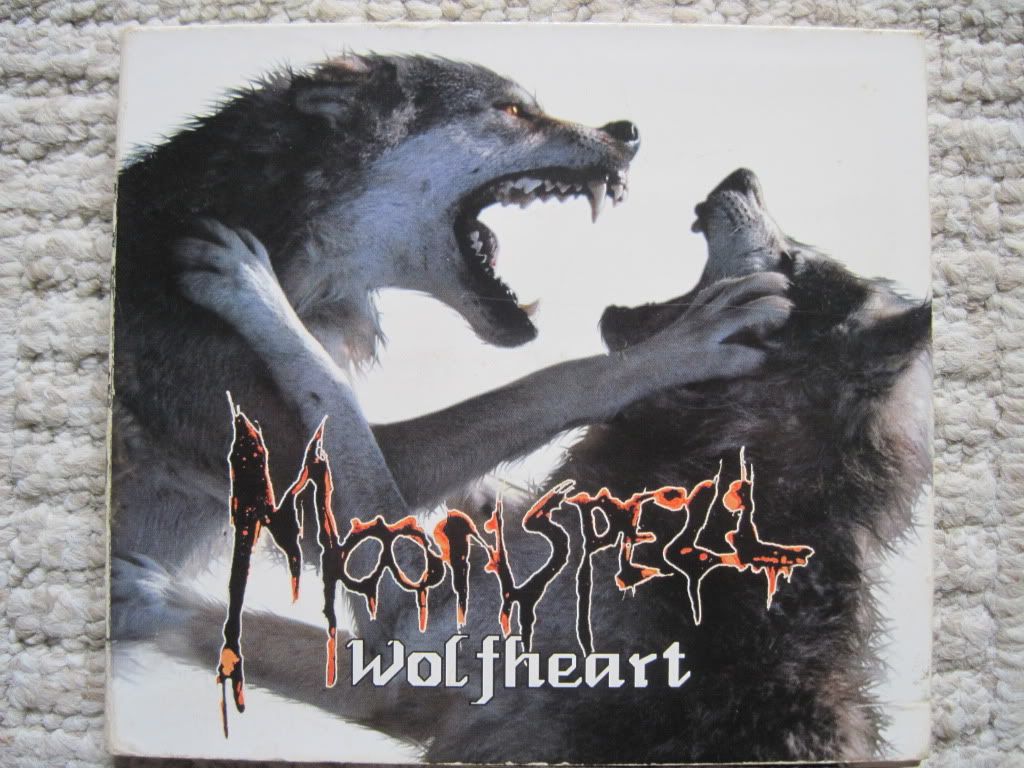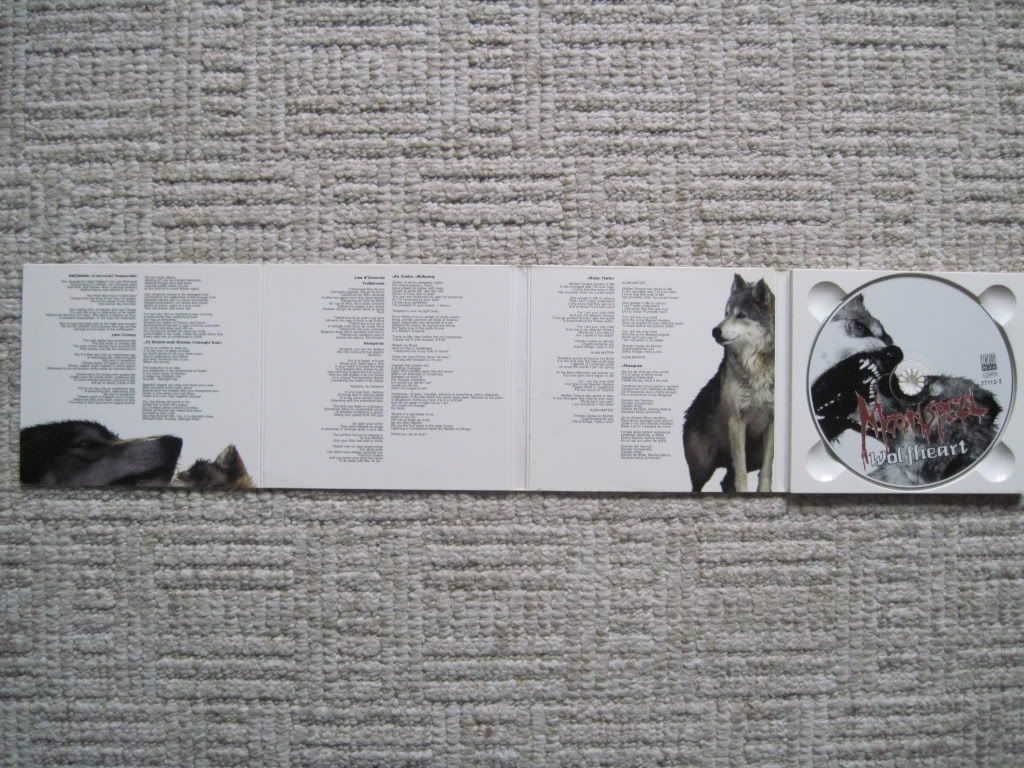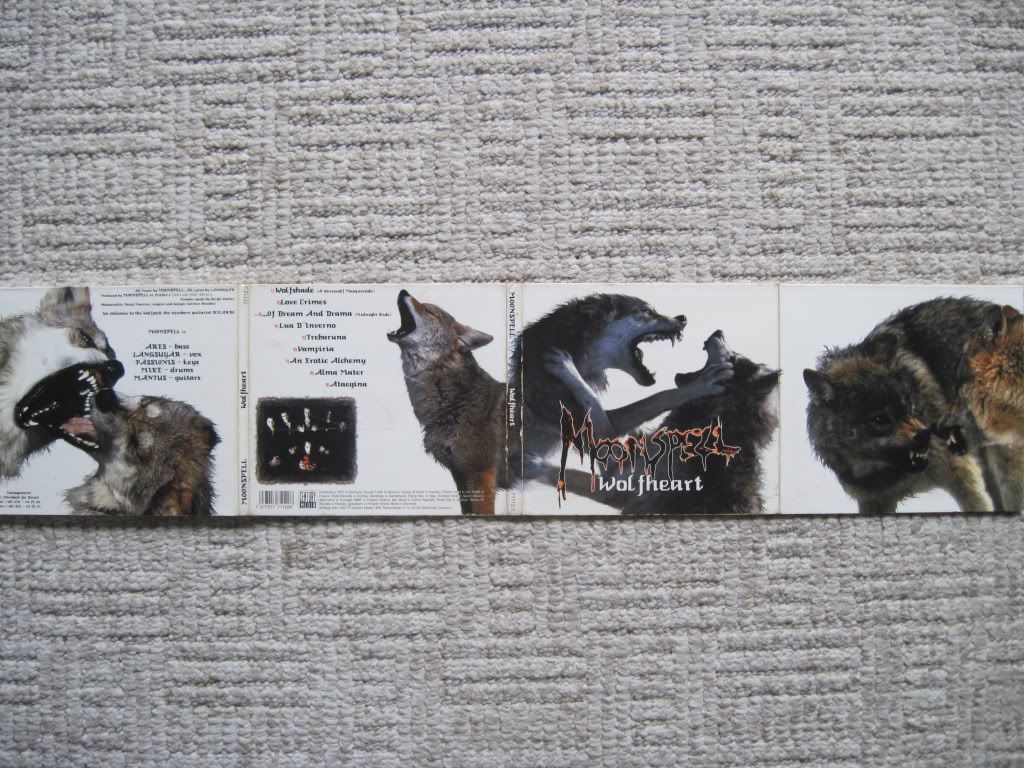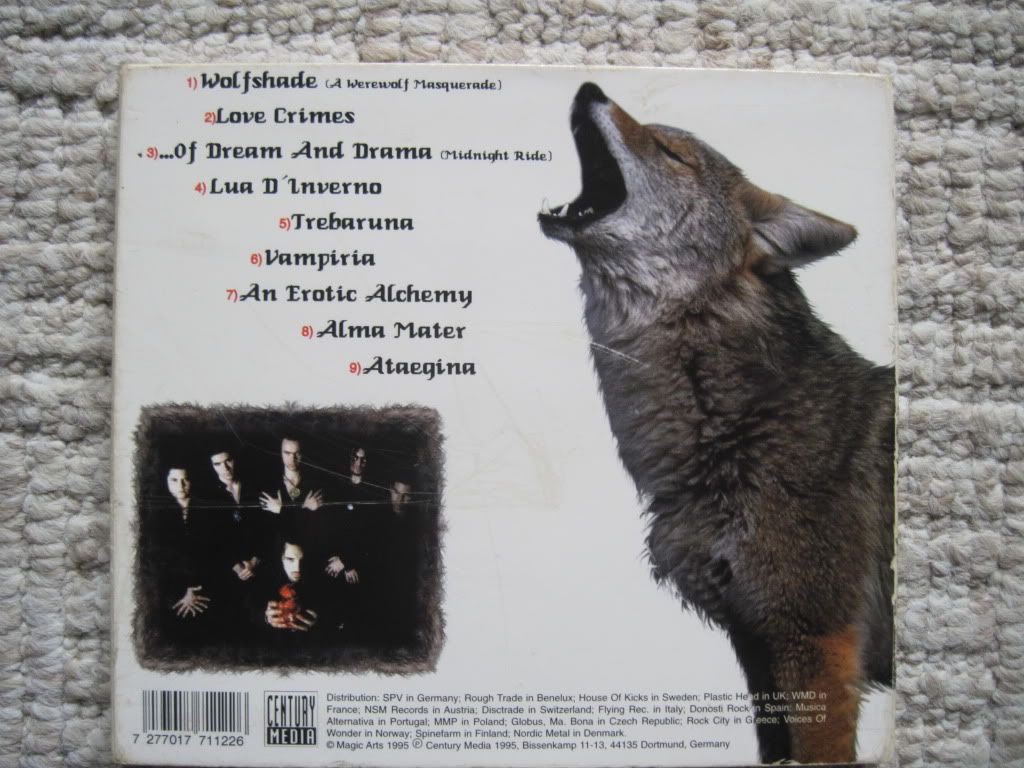 .Keep of Kalessin-Through Times of War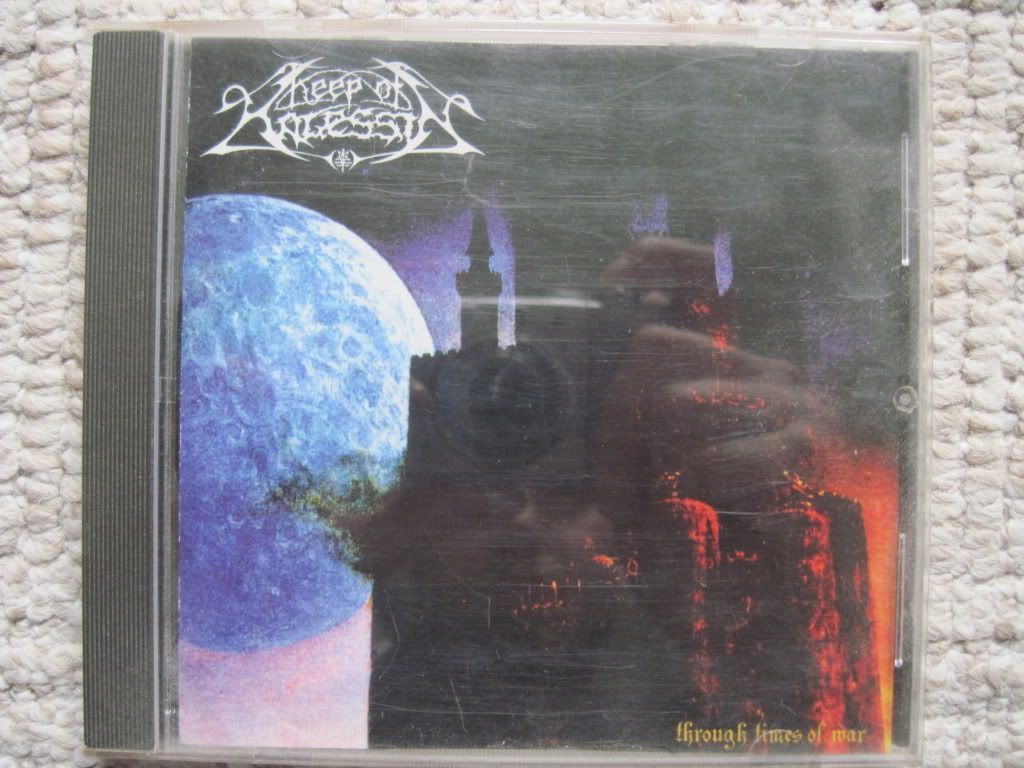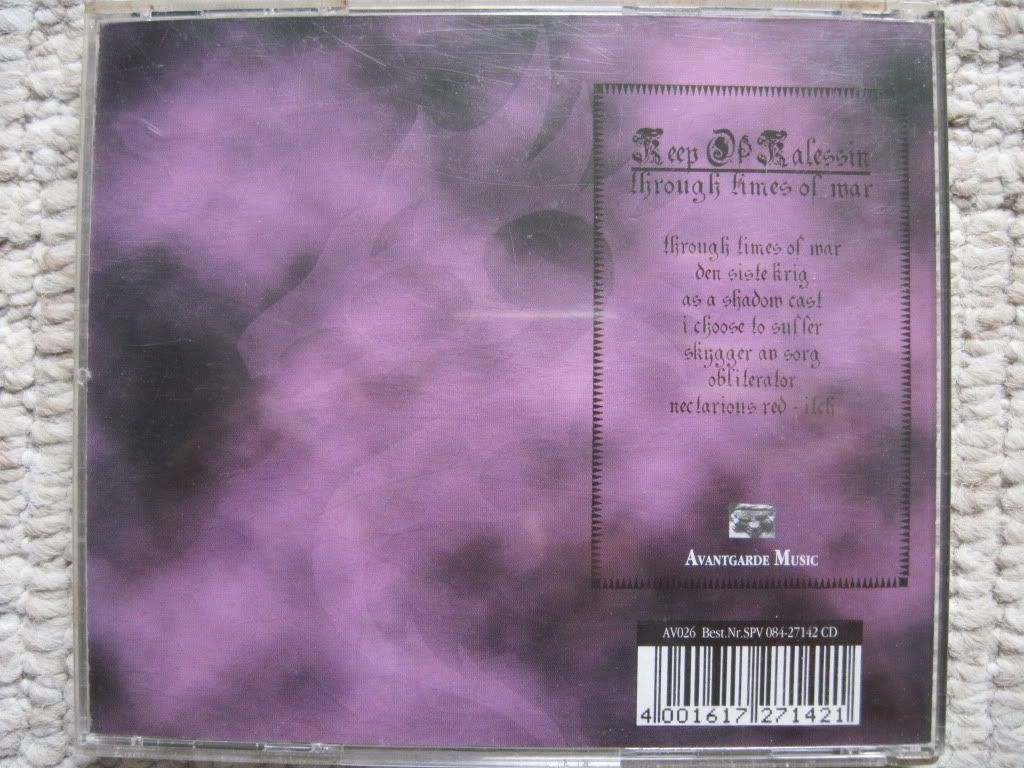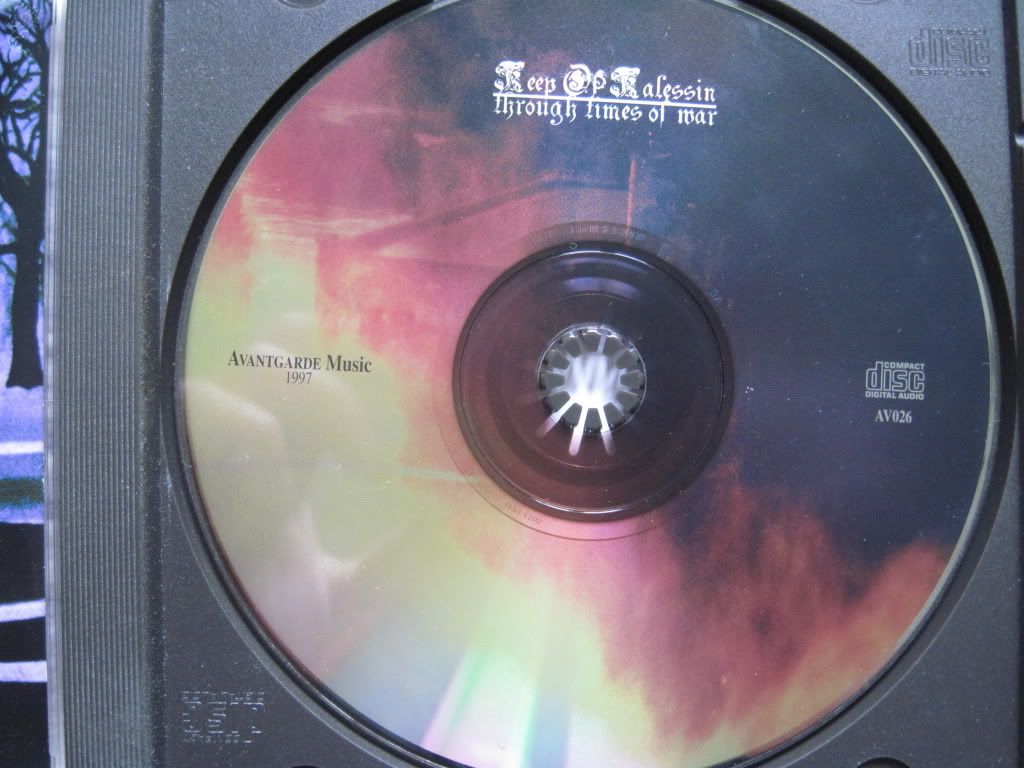 .Swordmaster-Wrath of Time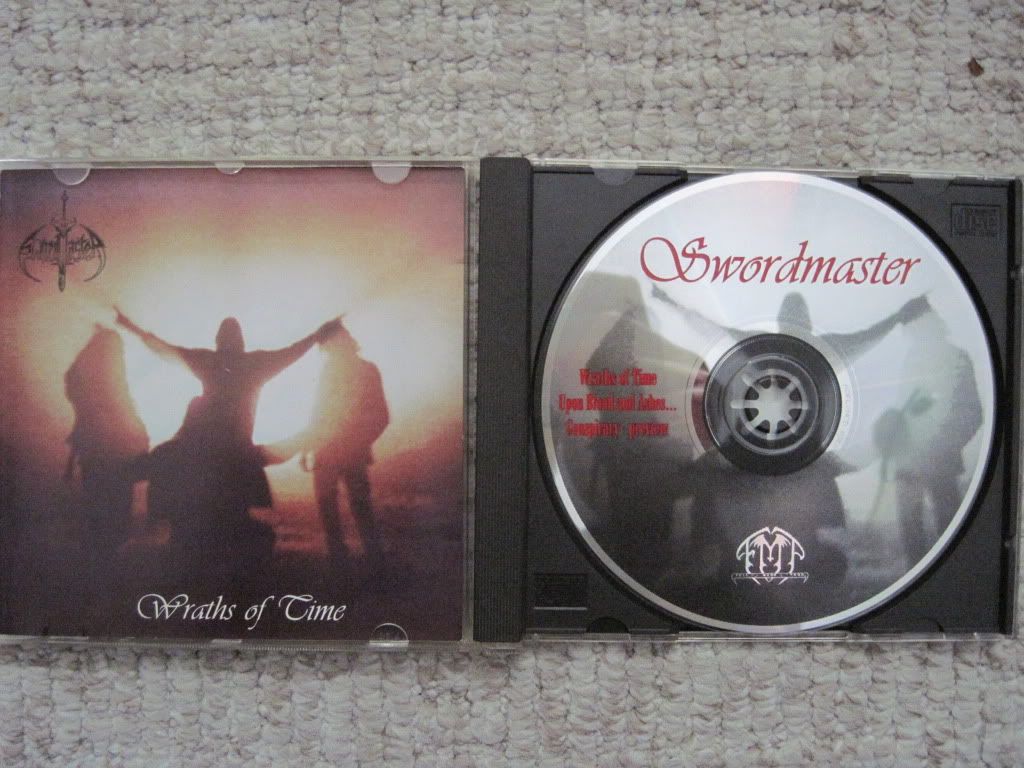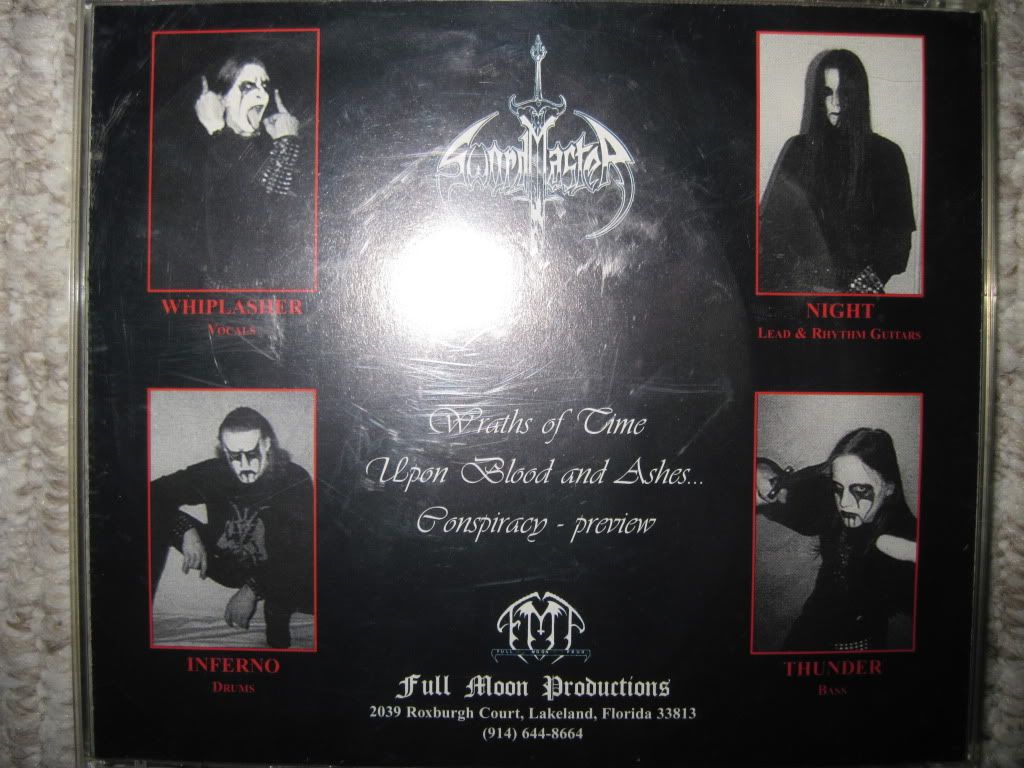 .Morgoth-Cursed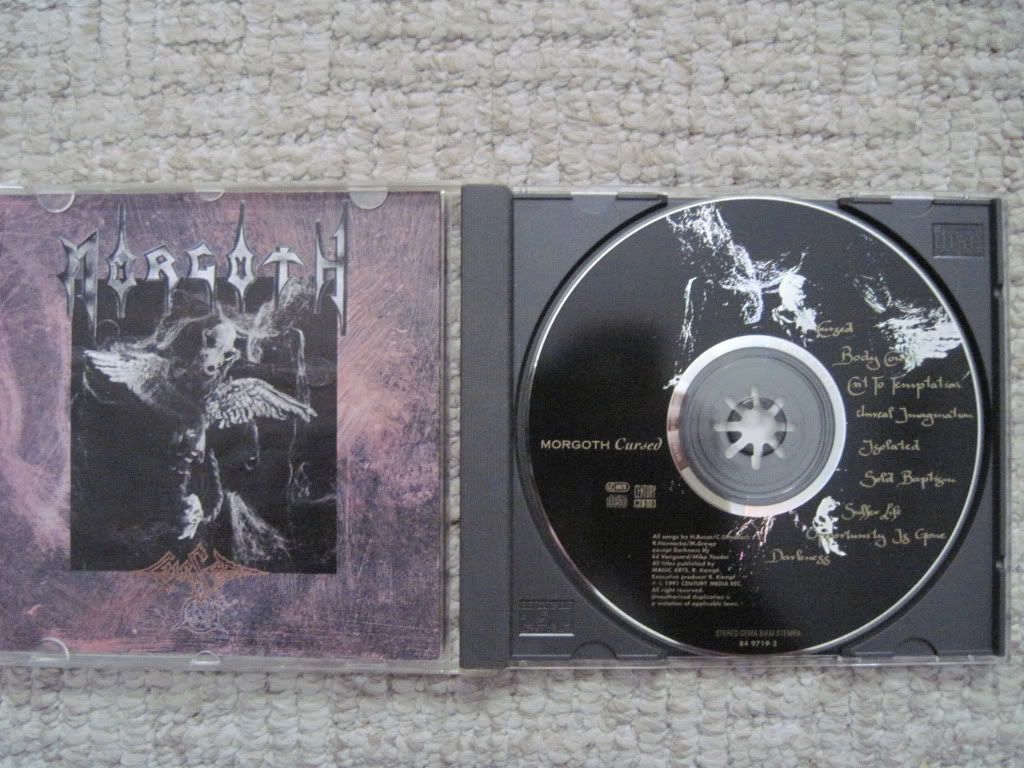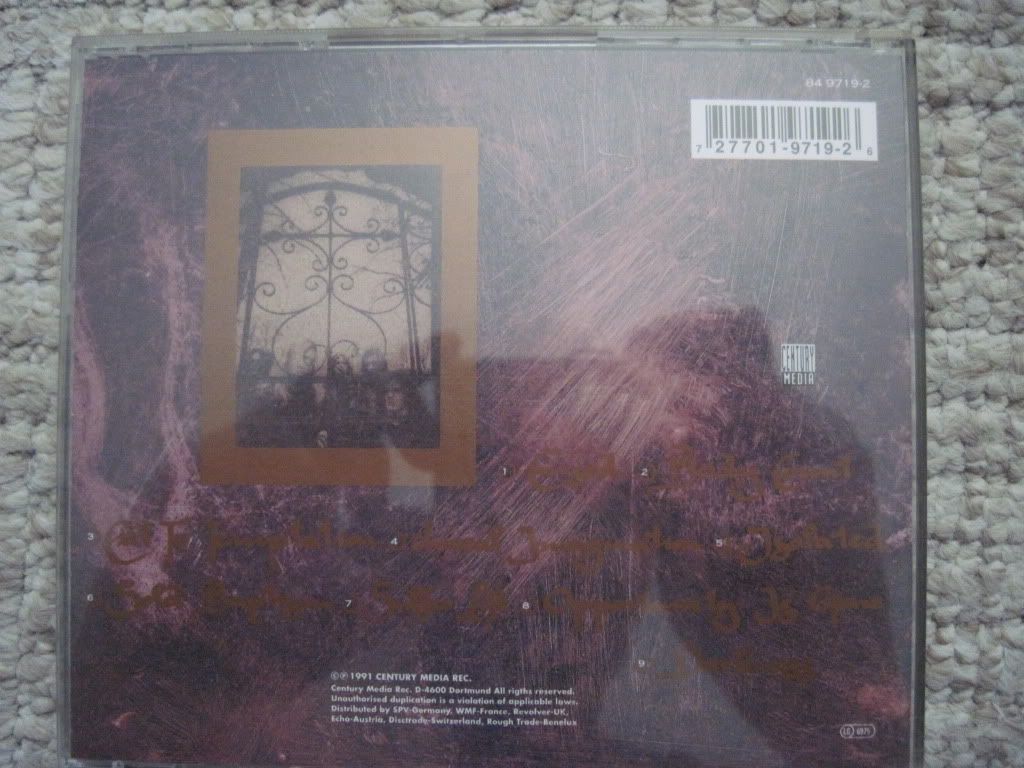 .Det Hedenske../Abyssic Hate-Split
.Falkenbach-first CD
.Setherial-Lords of the ..(lim Digi)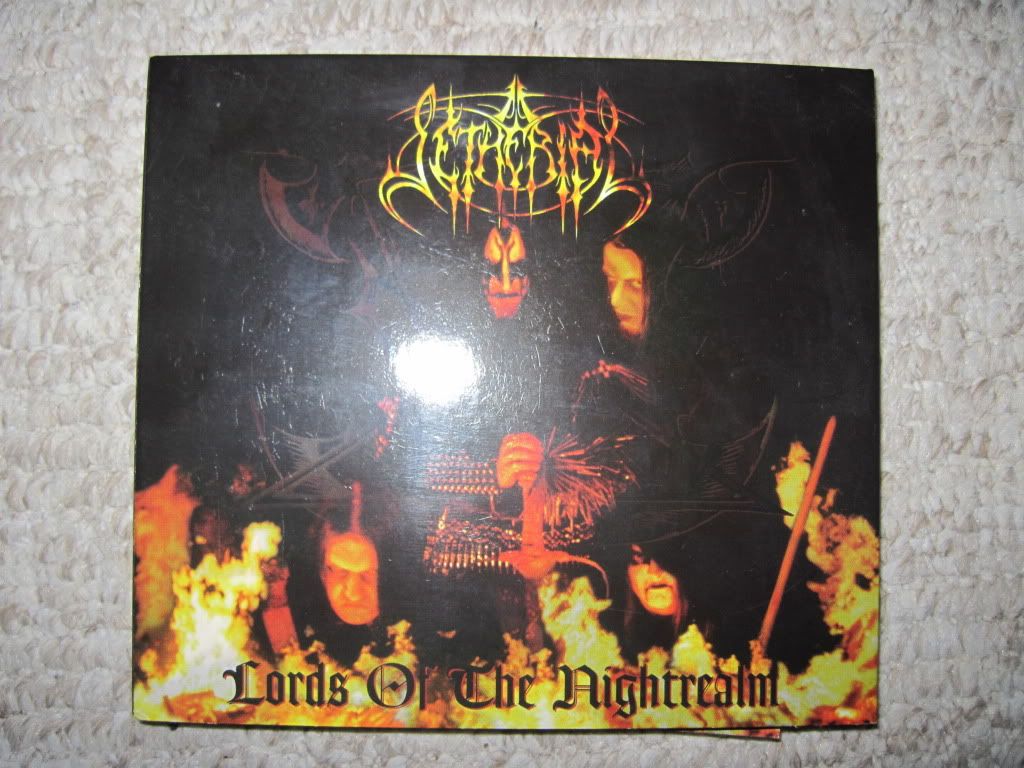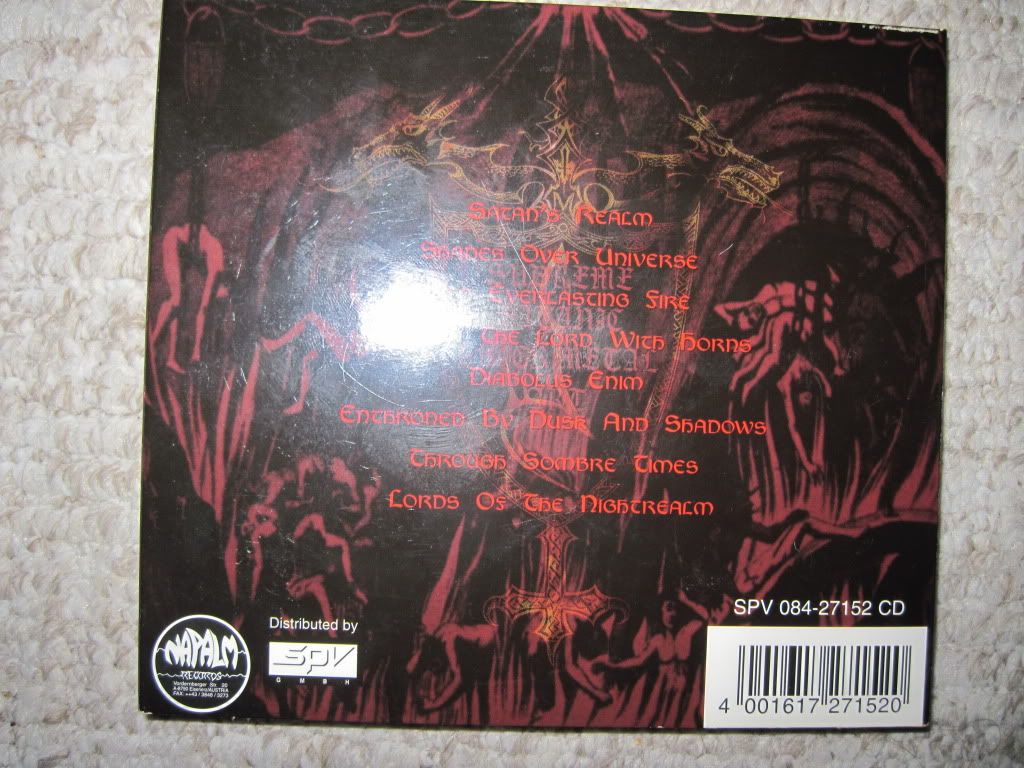 .Vomit Remnants-Indefensible...
.Enslaved(first CD!!!!!)