Bandcamp
[HERE]CD-Rs
[HERE for PayPal]
[HERE for credit cards]Facebook [HERE]
APP is an underground unblack label. Styles vary a lot but are overall "obscure". The label is specifically meant to
not
be marketed to the Christian scene. (Not that the Christian scene gave a shit when I tried to promote it there anyway...) I myself turned to Christ from a very dark esoteric / occult place in life, and several artists I work with also began in the secular scene. So then, APP is intended to be a spiritual refuge for the truly blackened hearts of this world.
Obviously all are welcome to listen though. I truly hope that you enjoy what you find. -l- Ave Pentagrammaton. -l-
Support the underground.
+ + +
+ + +
+ Horror Tomb - Great Dragon Was Cast Out +
Raw, obscure black / grind / noise.
New release today. Free download! Do not buy if credits run out! See Bandcamp for alt link. If you'd like to support, please buy a CD-R instead.
Stream on Bandcamp -
[here]
Buy on CD-R -
[PayPal]
,
[credit card]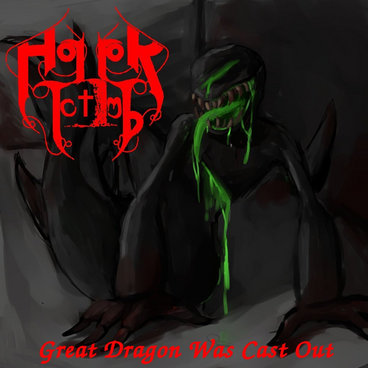 Also check out these other things that were released recently! Way too good for a tiny label like mine.
Satan Destroyer - Ov Damnation
(Raw / atmospheric) |||
GraveSideService - Beings Born of Night
(Experimental / black / horror)