MONUMENTAL REX / EXTREME METAL LABEL / RELEASE NEWS
- - - - - - - - - - - - - - - - - - - - - - - - - - - - - - - - - - -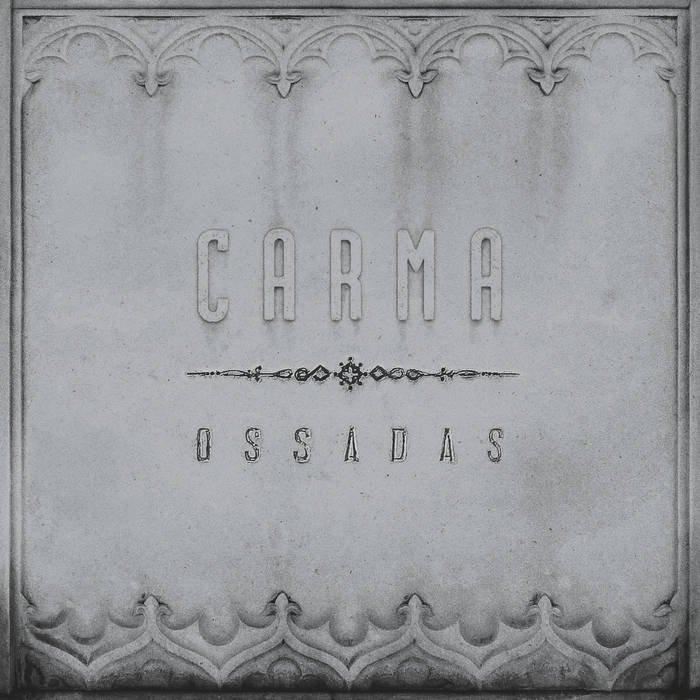 The new
Carma
album –
"Ossadas"
– will be released on March 3rd, 2023.
"Ossadas" is a 68-minutes-long immersive and conceptual album inspired by the
Conchada Cemetery
, located in Coimbra, Portugal. The music captures the funereal mood and channels it through the blend of Funeral Doom, Black Metal and Dark Ambient. Echoing drums, profound bass pulsations, dense multilayered guitars, grievous vocalizations, sorrowful choirs, lugubrious ambient sounds – each and every detail of "Ossadas" is aimed to transmit the funeral ambience in the most authentic form. The lyrics, written in Portuguese, explore various cemeterial aspects, such as the architecture, the burials and the atmosphere, and the related feelings – fatalism, futility, loss, mourning, longing, among others.
Tracklist:
1. Leirão 1
2. Jazigo
3. Memória
4. Leirão 4
5. Paz
6. Destino
7. Leirão 7
8. Monumento
9. Saudade
"Monumento" is based on the toccata from "Suite Gothique" originally written by
Léon Boëllmann
in 1895.
"Ossadas" will be released through
Monumental Rex
on CD digipak with a 24-page booklet featuring funerary art from the Conchada Cemetery, as well as a special handmade edition. All artwork was meticulously crafted by
Infected Minds
.
The track
"Memória"
is available for streaming at
https://carmadoom.bandcamp.com/album/ossadas
Pre-order "Ossadas"
via:
-
https://carmadoom.bandcamp.com
-
[email protected]
- private message