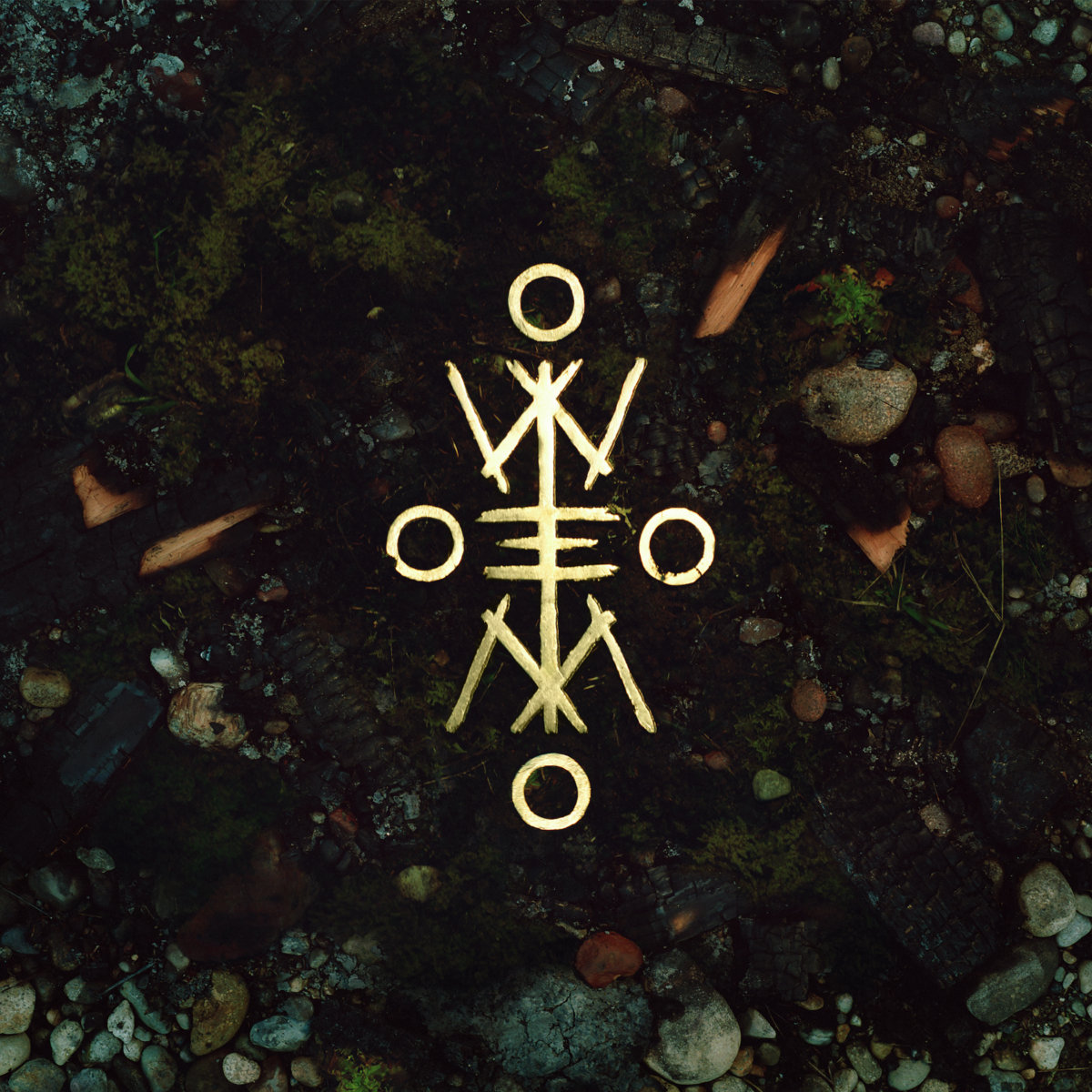 It is extraordinarily humbling for us to present for you the cassette edition for With The End In Mind's newest offering: "Tides of Fire."
Created by veterans of such varied groups as Alda, Huldrekall, Ekstasis, :Novemthree:, and various other mainstays of the "cascadian" style of worshipful, ecocentric dark music, With The End In Mind is an astounding and emotionally devastating epistle to this dying world, a worthy addition to a pantheon of such powerful threnodies as Wolves In The Throne Room's "Two Hunters," Skagos' "Ast," or Fauna's "The Hunt."
We have been blessed with the unforgettable memory of witnessing this album performed in full at the top of a mountain, in a secluded grove of pygmy cypress, the Pacific Ocean glistening in distant moonlight, in the company of both Nemorensis and Fauna. It is an almost indescribable honor to be asked to take part in bearing its message to you all.
"Tides of Fire" is an elegiac work of atavistic might and overwhelming sorrow, cast in reverential ambiance and bolstered by the entrancing, intoxicating force of the archetypal blast beat. We are drawn to Black Metal as the Athame that carves away illusory pretenses and hales to the core of expression by its intensity; this record hews this essence with extraordinary efficacy and is sure to be remembered as such.
In the artist's own words:
"Tides Of Fire is a charred elegy for a world careening off of the precipice. The seeds of these songs were sifted from the ashes of smoldering landscapes, as vast swathes of the West Coast of North America burned. This work is an exploration of internal and external purging; all the suffering, fear, and anxiety that the titanic forces of Nature exert over our lives, and the hidden light that can be found within when it seems that all is lost. It is a journey of death, renewal and the resilience of the human Spirit. "
We are offering a limited edition of 100 pro-cassettes with 5-panel, full color j-card in standard norelco case housed in a screen-printed burlap drawstring pouch. 18 Special Edition box-sets are presented in handmade pine boxes burned with the bindrune sigil and stained in ebony, containing the aforementioned audio cassette in its case and burlap pouch, a 6x6 double-sided gloss art print, a metal logo pin stamped in antique nickel, and a vinyl logo sticker. To be shipped (tentatively) 06/06/2020.
Recommended for listeners of Fauna, Skagos, Altar of Plagues, Threnos, etc.
CS edition by Pacific Threnodies -
https://pacificthrenodies.bandcamp.com/ ... es-of-fire
CD and Vinyl editions by Avantgarde Music -
avantgardemusic.bandcamp.com/album/tides-of-fire
Support this artist directly -
withtheendinmind.bandcamp.com
Full album stream, courtesy of Avantgarde Music & Black Metal Promotion -
www.youtube.com/watch?v=IOT4XUD_UmE