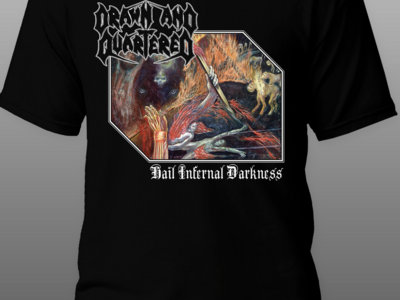 https://hailinfernaldarkness.bandcamp.c ... -color-tee
We are doing a short run of high-quality, full-color screen printed shirts with the Hail Infernal Darkness artwork. Due to the high cost of these special prints we are doing a pre-sale to gauge interest; we will not be printing sizes above XL or many smalls outside of these pre-sales, so order now to reserve your copy.
This pre-sale will run for about a week and then will go to the printer.