CTP 007 I: Master Fury - Circles of Hell
Contaminated Tones is extremely proud to announce it's first Pro CD release, Master Fury - Circles of Hell. This compendium of Master Fury's long since sold out, and rare first and second albums is the first time this material will be available on CD. Born in the 1970's in Trenton, New Jersey, Master Fury existed in some form for over a decade before finally putting out their first album, Hell Party (1988), a Speed Metal hammer to the skull and Circles of Hate (1989), the refinement of crushed body bits and uncontrollable aggression.
REVIEWS
CTP 006 I: Gates of Eternal Torment - Imprisoned Beneath The Ice Of This Cold Black Void
For several years, this release has been a labor of love for the wandering man behind the project. Recorded in multiple places, pieced together like a puzzle while traveling by freight train across North America and tossed back and forth between being released and having promises broken, the honesty and emotion on this release is such that soulful is an understatement. Few releases have a story that spans as much time and space as this. A unique and pure exercise in raw and emotionally distilled black metal.
REVIEWS
CTP 005 - I: Black Chalice - Submission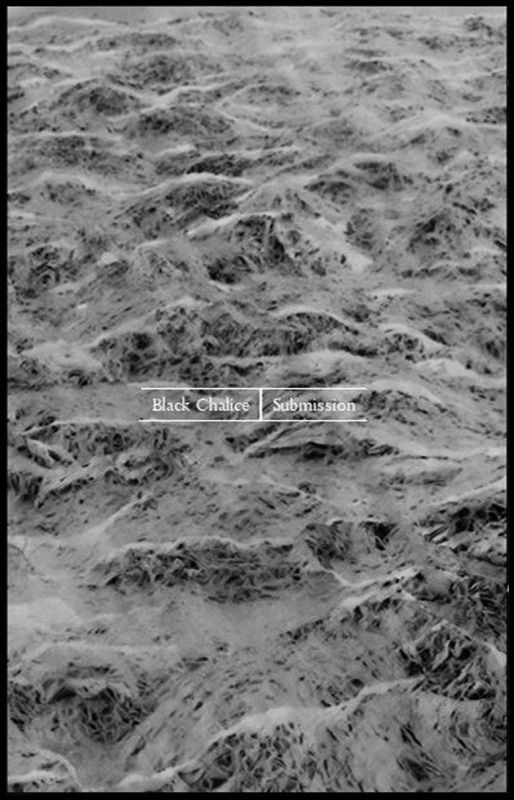 Doom-laden death metal with heavy atmosphere and mournful melodies. This third release is the peak of Black Chalice's continuing progression into an ever more unique style which will surely be adored by anyone into the off-shades of both Doom metal and Death Metal. Inevitably, due to it's creator's involvement in other projects such as Auspicium, elements of black metal make themselves shown momentarily but this is primarily the affair of other styles.
$4.00
Effectively Out Now.
Free shipping to NY/NJ/PA
CTP 003 - I: Okketaehm - Stones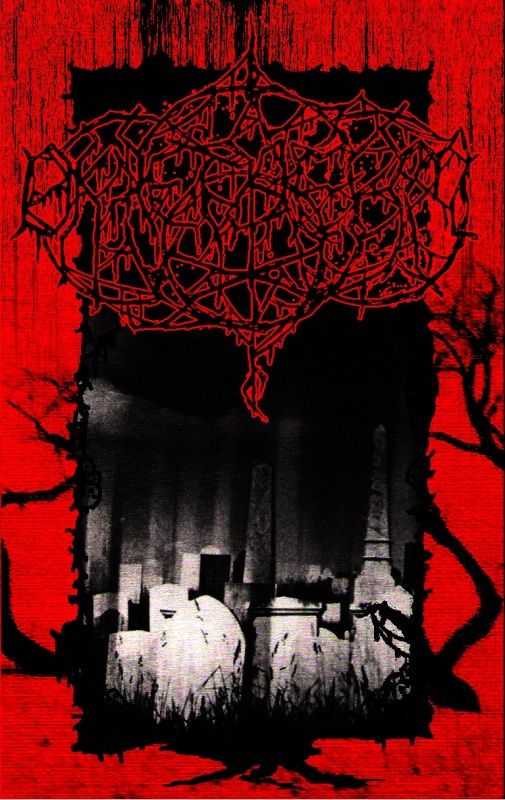 The second album from this reclusive act is sure to appeal to anyone with even a cursory interest in black metal. Thick, suffocating, and concealing uneasiness, "Stones" rewards the listener with feelings of uncertainty, awkwardness and fear. Preoccupied only by it's own mission and it's own patience, there is a vastness and scope few bands attempt and succeed in meeting. Somewhere between everything, there is a comfort that one can only find upon the realization that we are all, ultimately, consumed.
$4.50
Out Now.
Free shipping to NY/NJ/PA
Promotional sample for Okketaehm - Stones up for viewing on youtube.
CTP 002 - I: Diseased Oblivion - Portals of Past and Present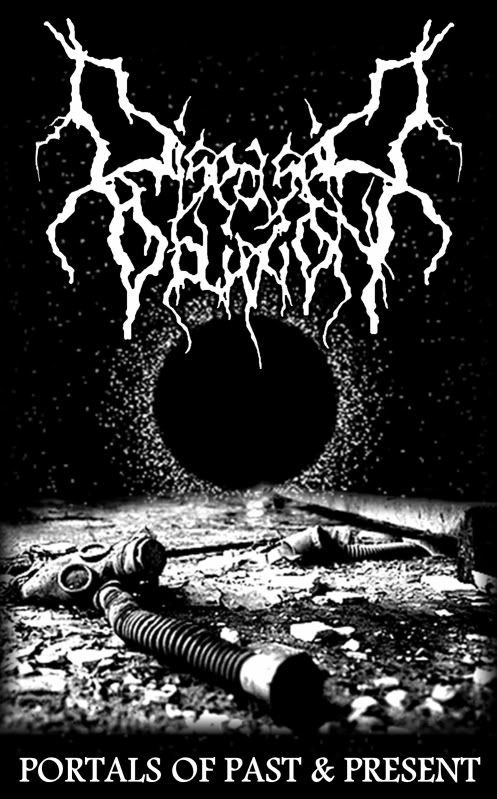 The subliminal undertones spread across this miasma of noise and blackened funeral drudge is enough to send even the most stable mind into convulsions. A heavy load of fuzz and static drenched guitars creep across the outer layers but underneath the harshness lays a foreboding post-apocalyptic nihilist's utopia of lingering burnt out bomb shelters and blasted out monuments to mankind's folly. The fog of war blows gently across a vast landscape, leaving the listener to stare into the distance for half an hour, soak in the radiation, and melt away.
$4.00
Free shipping to NJ/PA/NY
Promotional sample for Diseased Oblivion - Portals of Past and Present up for viewing on youtube
.
CTP - 001 - I: Maximum Oversatan - Too Evil For Hell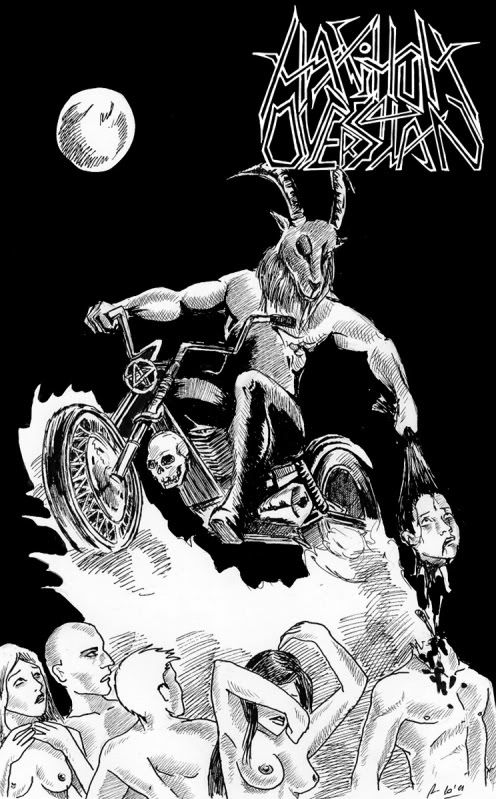 Strong influence from Motorhead / Venom and lots of alcohol. Nothing else needs to be said.
Promotional sample for Maximum Oversatan - Too Evil For Hell up for viewing on youtube
SOLD OUT
Free shipping to NJ/PA/NY
________________________________________________________________________________________
ORDER INSTRUCTIONS:

USA: Order through me here or via my normal email address. That address is on the Contaminated Tones Website. Free shipping to NJ/NY/PA. Additionally, anyone who wants promos for review please message me as well. Those interested in wholesale should order through myself as well.

UK: Those in the UK who are not interested in larger quantities I suggest going through Slaney Records to save on shipping cost.



Distros that stock Contaminated Tones Releases:


Dunkelheit Produktionen (GER)
Maltkross Old School Independent Label (maltkross@yahoo.fr)
Slaney Records (IRE)

_______________________________________________________________________________________