Gutterscream wrote:
My newest pet - Harvey George. Found him on a car at work, took him in and showed him off, let him go in the bamboo patch on the edge of the property. Four days later he showed up at the side door hanging out near the sidewalk. Figured I'd give him a home. Hey, it's gettin' cold out there, kiddies, and food's gonna be scarce soon.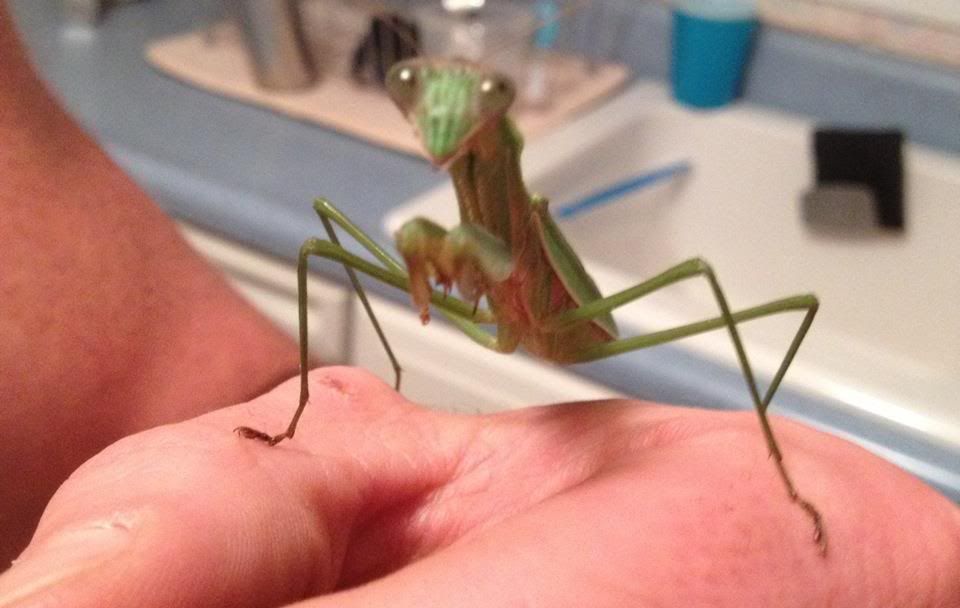 And here's H-G being checked out by my bro's AmStaff. She's not the jealous type.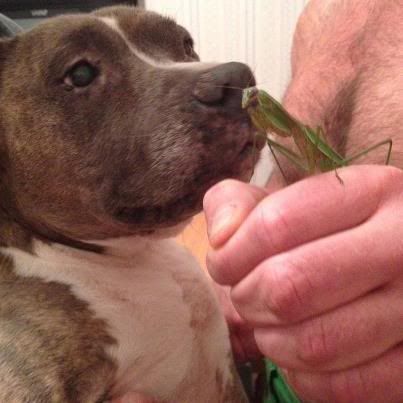 I'm sorry to say that little Harvey George left us Sunday morning around 11:30. She (it was a she after all) is survived by four egg cocoons, eleven crickets who're probably throwing a parade as we speak, and me. She was a very fun girl, loved to explore and hang upside down, and I let her roam (within reason) just about every day. Can't say I'm not a little sad.